Staff Picks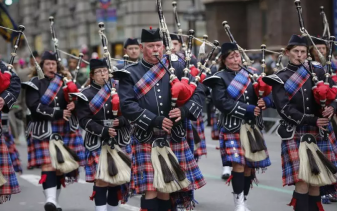 Paddy's Day Party!
This St. Patrick's Day, you will want to experience one of the biggest and best parties in all of Baltimore which takes place the Cat's Eye Pub.
Read more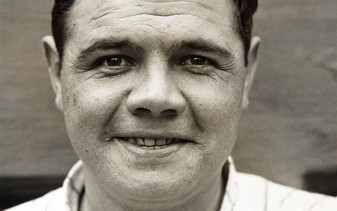 Home of the Babe
George Herman Ruth, Babe Ruth, is one of the greatest baseball players of all time.
Read more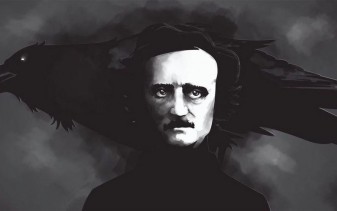 Plan Your Escape
Ever since Edgar Allan Poe died in October of 1849, the world has been looking for clues regarding what happened during his final days.
Read more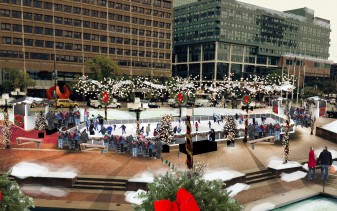 Ice Skating at Baltimore's Inner Harbor
Imagine holding that special someone's hand as you ice skate on a beautiful rink situated within Baltimore's Inner Harbor just as the sun begins to set.
Read more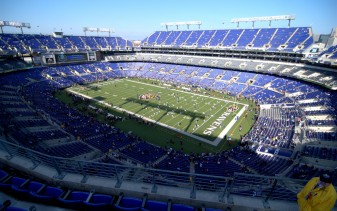 Are You Ready for Some Football?
Autumn is now in full swing which means that the NFL season is upon us.
Read more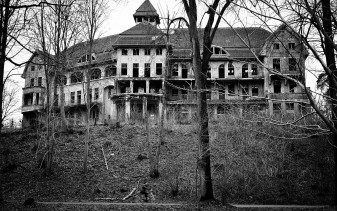 A Spooktacular Evening Awaits
It is officially October, and that means Halloween is on everyone's mind.
Read more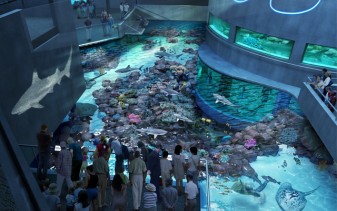 Aquatic Adventure
Experience aquatic adventure and family fun at the National Aquarium in Baltimore.
Read more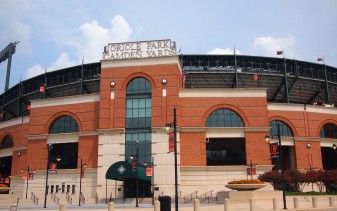 Take Me Out to the Ball Game
As summer cools down, the excitement of the Major League Baseball season really starts to heat up.
Read more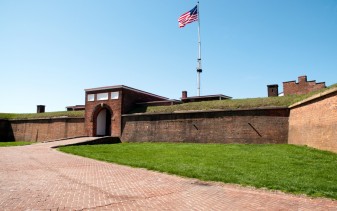 Star Spangled Adventure
Have you ever wonder what inspired Francis Scott Key to write the United States national anthem, The Star Spangled Banner?
Read more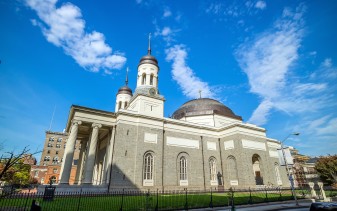 Visit America's First Cathedral | The Baltimore Basilica
Architecture and history buffs will not want to miss the opportunity to explore one of the oldest houses of worship. The Baltimore Basilica, also known as the Basilica of the
Read more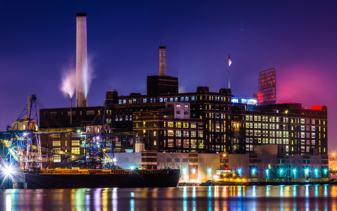 Light up the City
You are lucky to be visiting our beautiful city during the Light City Baltimore festival!
Read more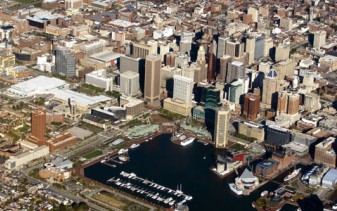 Soar Above Baltimore
Looking for an out-of-the-ordinary date night?
Read more
Feelin' Crabby?
New York is known for pizza, Florida for Key Lime pie, Louisiana for its beignets, but Baltimore takes the claim on Maryland Blue Crabs.
Read more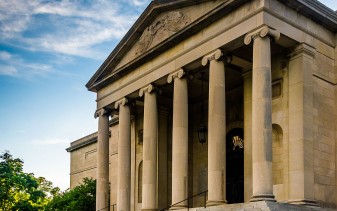 Home For The Holidays
The Baltimore Museum of Art's new Center for People & Art shines the spotlight on home in its inaugural exhibit, "Imagining Home."
Read more
Dining

Poets Modern Cocktails & Eats offers a creative food and drink scene that reflects the vibrant aesthetic of Hotel Indigo Baltimore.

Learn more

Staff Picks

If you want an insider look into what's happening and what to see when you're in Baltimore. We have a blog to deliver just that!

Learn more