Baltimore Hotel Rooms For Long Term Stays
Need Temporary Long Term Housing? Don't be in a rush to find "an" apartment, take your time and find "the" apartment. Whether you're a student moving to Baltimore, or in between apartments, or just need a place to crash for 30 nights or longer, we've got a room for you!
Monthly $2,250 rental includes:
Monthly $2,250 rental includes:
Studio Guest Room*
Electric
Cable Television
WIFI Internet
No Pet Fee ($75/month value)
On-Site Self Laundry - fee applies
24-hour Staff On-Duty
24-Hour Fitness Center
Restrictions:
Subject to availability, monthly rate is subject to change
Housekeeping service provided every 10 days
Guest is responsible for nightly taxes, which are billed at move in:
- State of Maryland Sales Tax exempt AFTER 30+ consecutive nights.
- City of Baltimore Taxes exempt after 90+ consecutive nights.
*Monthly Self-Parking is possible at the 15 West Franklin Street Garage across the street from the hotel.
**Maximum number of Pets per room is 2.
***Larger Rooms Sizes are available, for an additional fee, upon request.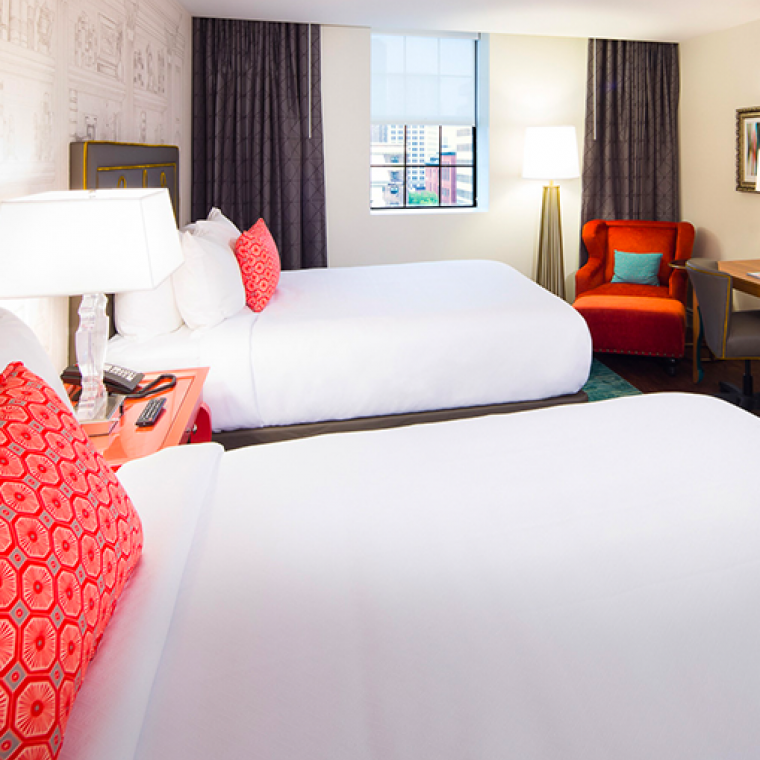 Location
Experience The Allure of Charm City
Conveniently located in the charming Mount Vernon neighborhood, Hotel Indigo Baltimore is in the heart of the city's Cultural District and is a proud partner of the renowned Walters Art Museum.
Let's go