Sophisticated Meeting Spaces in Baltimore
Boasting six unique venues, Hotel Indigo Baltimore offers the flexibility to host a variety of events. From business meetings to birthday parties, and every special occasion in between, our hotel's historic charm will infuse your event with original flair. We offer on-site catering, expert event planning services, affordable group rates, AV/tech support, and a fully-equipped business center.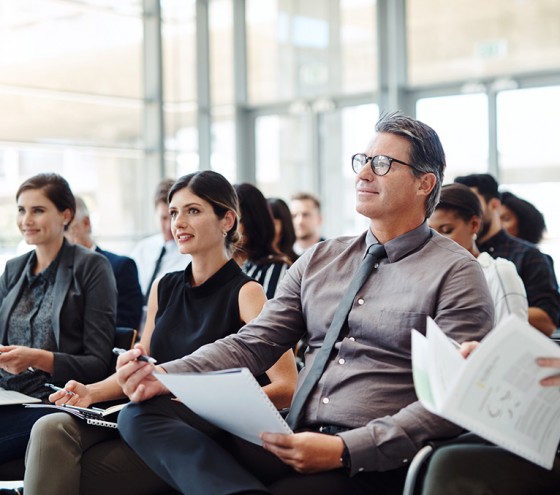 Meetings
Hotel Indigo Baltimore features flexible venue spaces for a variety of events, including business meetings, conferences, and training sessions. Our historic hotel offers on-site catering, expert event planning, and affordable group rates.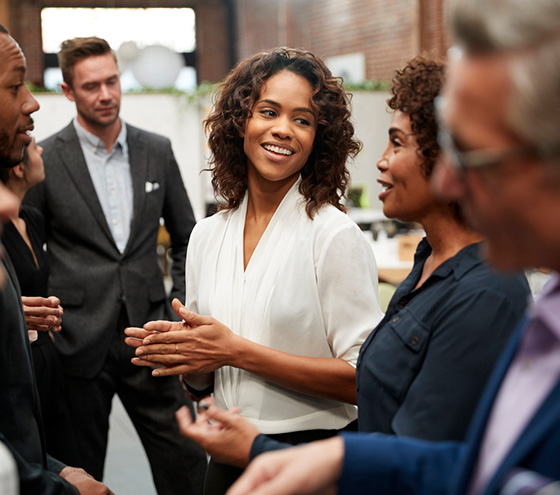 Special Events
The city's best setting for holiday office parties, family get-togethers, and birthday dinners, Hotel Indigo Baltimore delights guests with creative cuisine, stylish gathering spaces, and an easy-to-access location just steps from the area's most affordable parking.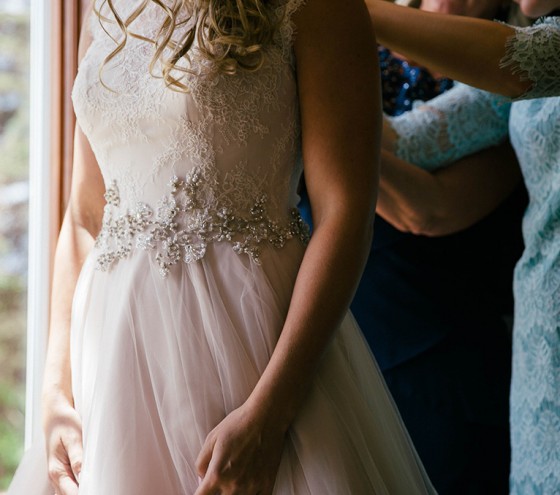 Weddings
Our elegant venues are ideal for intimate rehearsal dinners and farewell brunches, tailored to your group's exclusive needs. From reserving wedding rooms blocks to gourmet catering, we've got you covered.
Event Spaces
Francis Scott Key

The Francis Scott Key Room, our Hotel's largest event space, can be reserved for formal receptions, team-building exercises, training seminars, and social events.

Edgar Allan Poe

The perfect venue for group gatherings, the Edgar Allan Poe room boasts tech-friendly features, a beverage bar, and a built-in projector screen.

James Ryder Randall

Available in an array of configurations, the James Ryder Randall room can accommodate business meetings, breakout sessions, catered meals, and more.

H.L. Mencken

Featuring a beautiful wooden conference table with tabletop outlets and ergonomic chairs, the tech-friendly H.L. Mencken boardroom is ideal for intimate meetings.

The Library

Featuring contemporary and Art Deco accents, library books, and a cozy fireplace, The Library is a stylish space for small meetings and intimate social gatherings.

Poets Modern Cocktails & Eats

An elegant space for cocktail parties and private dining, Poets Modern Cocktails & Eats is a welcoming, sunlit space with chic décor and playful pops of color.
Find Your Perfect Baltimore Wedding Venue
Tucked in the heart of historic Mount Vernon, Hotel Indigo Baltimore is minutes from some of the city's most beautiful wedding venues. Explore some of our favorites, all located within six blocks of our West Franklin Street hotel.
Find Your Perfect Baltimore Wedding Venue
Baltimore Museum of Art
Imagine your wedding day at the 210,000-square-foot historic Baltimore Museum of Art, surrounded by over 95,000 pieces of world-renowned art and two romantic 20th-century sculpture gardens.
The Baltimore Museum of Industry
Boasting a stunning open-air pavilion and point overlooking Baltimore's Inner Harbour, and a unique gallery and terrace, The Baltimore Museum of Industry offers complimentary parking and can accommodate up to 500 guests.
The Assembly Room
The Assembly Room in downtown Baltimore is a chic industrial venue with 24,000 square feet of flexible space that can seat up to 200 guests for wedding receptions and special events.
Belvedere & Company
When it opened in 1903, The Belvedere on East Chase Street was Baltimore's first luxury hotel. Today, it is a premier event space featuring a breathtaking collection of ballrooms and other exquisite spaces for every occasion.
American Visionary Art Museum
Located near historic Federal Hill on the south side of the Inner Harbor, the American Visionary Art Museum is a unique venue for special events. Not only is the museum the national repository for the artworks created by self-taught artists, the building's architecture is an artistic creation unto itself – winning many national & international awards for its design and beauty.
The Walters Art Museum
Located in the heart of historic Mount Vernon, the Walters Art Museum offers an array of sophisticated and elegant settings for weddings and other private events. Among its exquisite spaces is the Sculpture Court, which features tiered columns and classical sculptures in a building inspired by an Italian Renaissance palazzo.
Enoch Pratt Free Library
The Enoch Pratt Free Library's stately Central Library on Cathedral Street is one of the oldest free public library systems in the United States. A variety of meeting rooms are available by reservation, however, the Central Hall is no longer available for private events.
Chase Court
Once the parish house of Christ Episcopal Church, the Gothic Revival-style Chase Court on Saint Paul Street is an intimate and romantic wedding venue featuring lush private gardens, arched stone windows, soaring ceilings and intricate woodwork.
The Maryland Historical Society
Founded in 1844, the Maryland Historical Society on West Monument Street is the state's oldest continuously operating cultural institution. It features seven unique settings for special events, including the Meyerhoff Courtyard and the Counting Room, which was once the boardroom of Equitable Trust Company.
The George Peabody Library
The 19th century George Peabody Library, housed in the world-renowned Peabody Institute of Music, is part of the Sheridan Libraries Special Collections at Johns Hopkins University. In addition to its traditional use as a research library, the George Peabody Library is one of the city's premier wedding and event venues.
The Engineers Club at the Garrett Jacobs Mansion
Located on West Mount Vernon Place, the Engineers Club at the Garrett-Jacobs Mansion is an elegantly appointed home featuring attractive entertaining rooms, warm and attentive staff, and gourmet dining.
The Mount Vernon Club
Housed in a distinguished 19th-century townhouse on West Mount Vernon Place, the stately Mount Vernon Club is a private social club featuring a walled courtyard garden, period Carriage House and elegant dining rooms for social functions.
The Center Club
Featuring panoramic views of the Inner Harbor, Baltimore's premier private business dining club, The Center Club, is located in the heart of downtown Baltimore, on the 15th and 16th floors of 100 Light Street.
The Maryland Club
Formed in 1857, the historic Maryland Club is located in a stately, marble-clad Romanesque building on East Eager Street.
Preston Hall
A unique and refined venue for business and social events, Preston Hall is located in the heart of Baltimore's prestigious Cultural District. The Grand Ballroom accommodates up to 350 banquet-style.
Add A Taste Of Baltimore To Your Next Event
Catering
Hotel Indigo Baltimore offers exceptional, full-service catering on-site. Ranging from flavorful breakfasts and light lunches to dinner buffets and drinks, our catering menus are delicious and diverse. Whether you're planning an intimate cocktail reception with passed hors d'oeuvres, a rehearsal dinner featuring local favorites, or a mid-day meeting break, our culinary team delights with fresh, original fare.