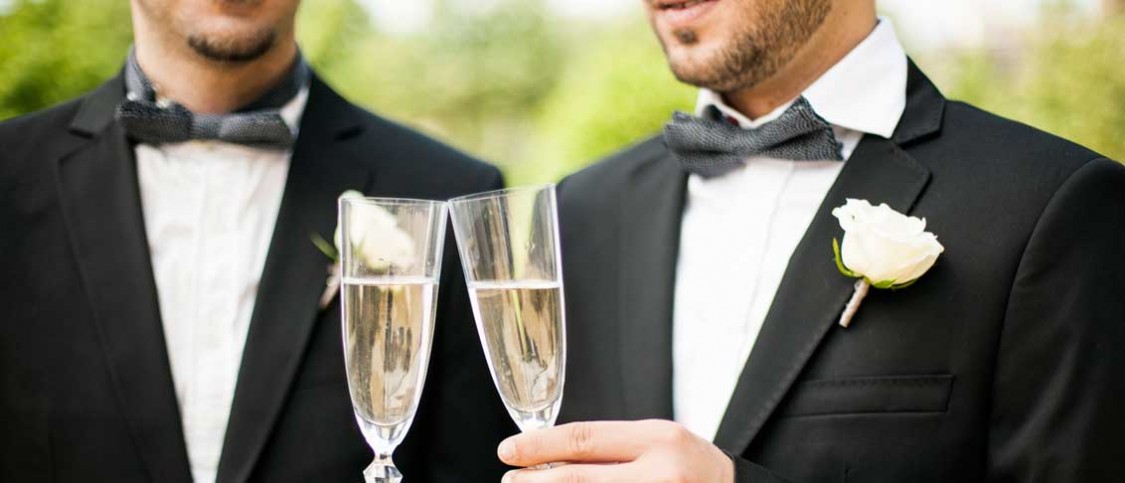 A Warm and Intimate Wedding Ambience
Our wedding venues are ideal for intimate, personal ceremonies that can be tailored to your exclusive needs. From rehearsal dinners and wedding brunches to hospitality rooms and ceremony venues, the Hotel Indigo Baltimore works with you to make sure everything is in place for the perfect wedding event.
Let us help you plan the perfect day for when you say "I Do"!
Easy Access To Baltimore's Most Beautiful Venues
Tucked in the heart of historic Mount Vernon, Hotel Indigo Baltimore is a short stroll from some of the city's most beautiful wedding and meeting venues. Explore some of our favorites, all located within six blocks of our West Franklin Street hotel.
Belvedere & Company
When it opened in 1903, The Belvedere on East Chase Street was Baltimore's first luxury hotel. Today, it is a premier event space featuring a breathtaking collection of ballrooms and other exquisite spaces for every occasion. www.belvedereandco.com
American Visionary Art Museum
Located near historic Federal Hill on the south side of the Inner Harbor, the American Visionary Art Museum is a unique venue for special events. Not only is the museum the national repository for the artworks created by self-taught artists, the building's architecture is an artistic creation unto itself – winning many national & international awards for its design and beauty. www.avam.org
The Walters Art Museum
Located in the heart of historic Mount Vernon, the Walters Art Museum offers an array of sophisticated and elegant settings for weddings and other private events. Among its exquisite spaces is the Sculpture Court, which features tiered columns and classical sculptures in a building inspired by an Italian Renaissance palazzo. www.thewalters.org
Enoch Pratt Free Library
The Enoch Pratt Free Library's stately Central Library on Cathedral Street is one of the oldest free public library systems in the United States. A variety of meeting rooms are available by reservation, however the Central Hall is no longer available for private events. www.prattlibrary.org.
Chase Court
Once the parish house of Christ Episcopal Church, the Gothic Revival-style Chase Court on Saint Paul Street is an intimate and romantic wedding venue featuring lush private gardens, arched stone windows, soaring ceilings and intricate woodwork. www.chasecourt.com
The Maryland Historical Society
Founded in 1844, the Maryland Historical Society on West Monument Street is the state's oldest continuously operating cultural institution. It features seven unique settings for special events, including the Meyerhoff Courtyard and the Counting Room, which was once the boardroom of Equitable Trust Company. www.mdhs.org
The George Peabody Library
The 19th century George Peabody Library, housed in the world-renowned Peabody Institute of Music, is part of the Sheridan Libraries Special Collections at Johns Hopkins University. In addition to its traditional use as a research library, the George Peabody Library is one of the city's premier wedding and event venues. peabodyevents.library.jhu.edu
The Engineers Club at the Garrett Jacobs Mansion
Located on West Mount Vernon Place, the Engineers Club at the Garrett-Jacobs Mansion is an elegantly appointed home featuring attractive entertaining rooms, warm and attentive staff, and gourmet dining. www.esb.org
The Mount Vernon Club
Housed in a distinguished 19th century townhouse on West Mount Vernon Place, the stately Mount Vernon Club is a private social club featuring a walled courtyard garden, period Carriage House and elegant dining rooms for social functions. www.mountvernonclub.net
The Center Club
Featuring panoramic views of the Inner Harbor, Baltimore's premier private business dining club is located in the heart of downtown Baltimore, on the 15th and 16th floors of 100 Light Street. www.centerclub.org
The Maryland Club
Formed in 1857, the historic Maryland Club is located in a stately, marble-clad Romanesque building on East Eager Street. marylandclub1857.org
Preston Hall
A unique and refined venue for business and social events, Preston Hall is located in the heart of Baltimore's prestigious Cultural District. The Grand Ballroom accommodates up to 350 banquet-style. prestonhallbaltimore.com